Have a visit by
www.spindex.ca
and its Wonderful new
3d-showroom
http://www.3d-trade-center.com/salon-corporation-3d/SPINDEX/salon-3d.asp
A set of highly innovative floors let you discover :
motorcycling
concept cars
...
as you never hasv done before.
Turn your Sound ON. Become a video gamer... Enjoy your visit.

energized by New3S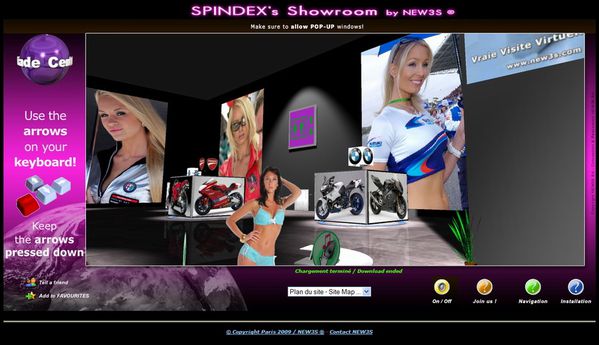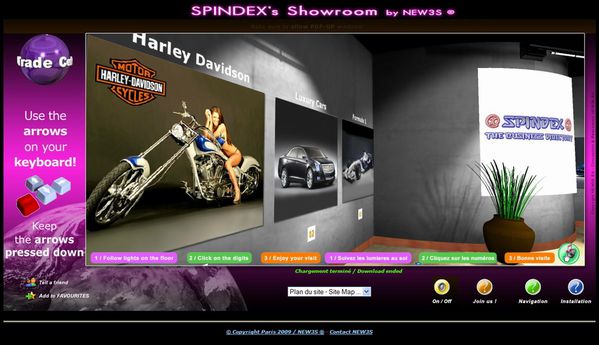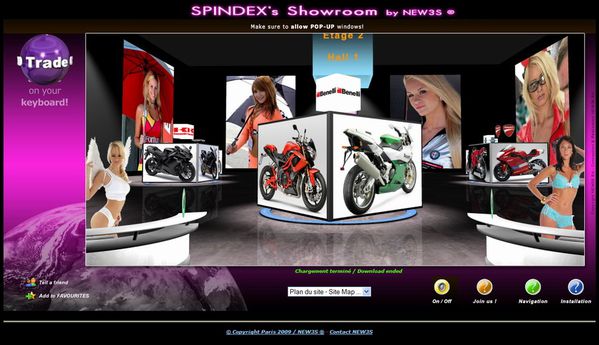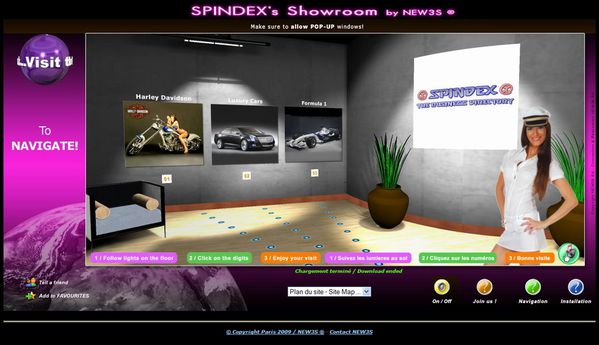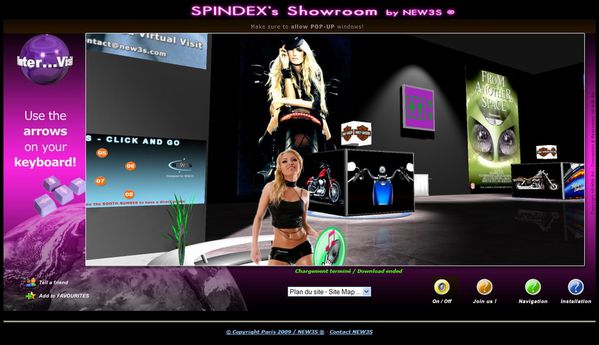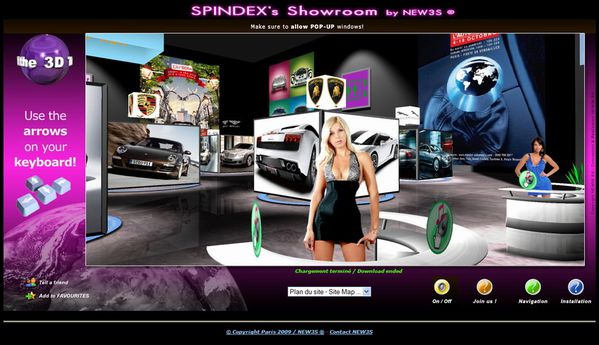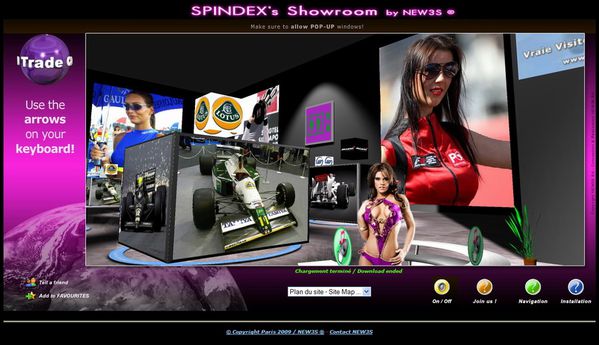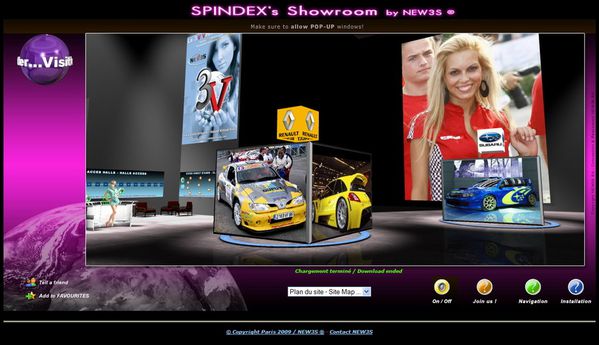 e-Gallery-3D
energized by New3S.
Choose configuration you need.
We provide you complete set of tools (mode SaaS - software as a service) .